Welcome to Conklin Chevrolet Newton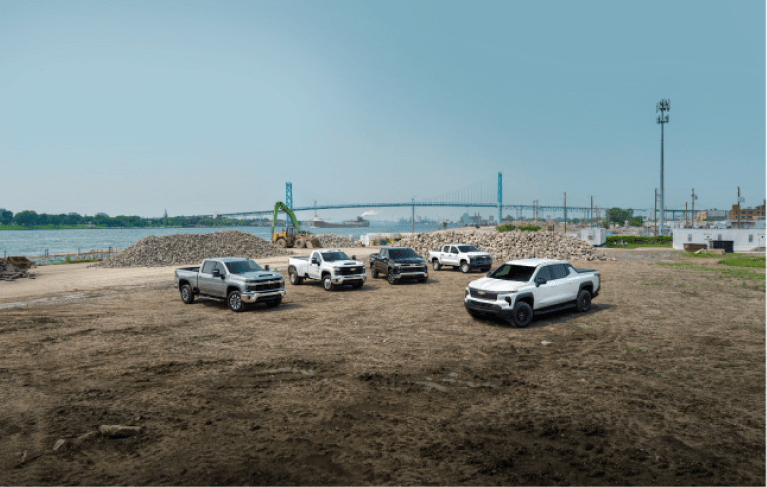 Pre-Owned
Shop pre-owned vehicles.
Get Approved
Apply online using our quick credit application to get started.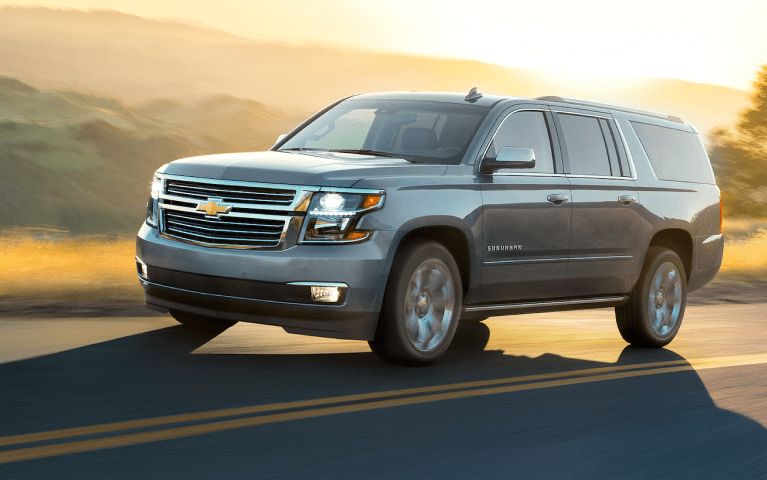 Value Trade-In
Get an online quote from Conklin Chevrolet Newton for your pre-owned vehicle.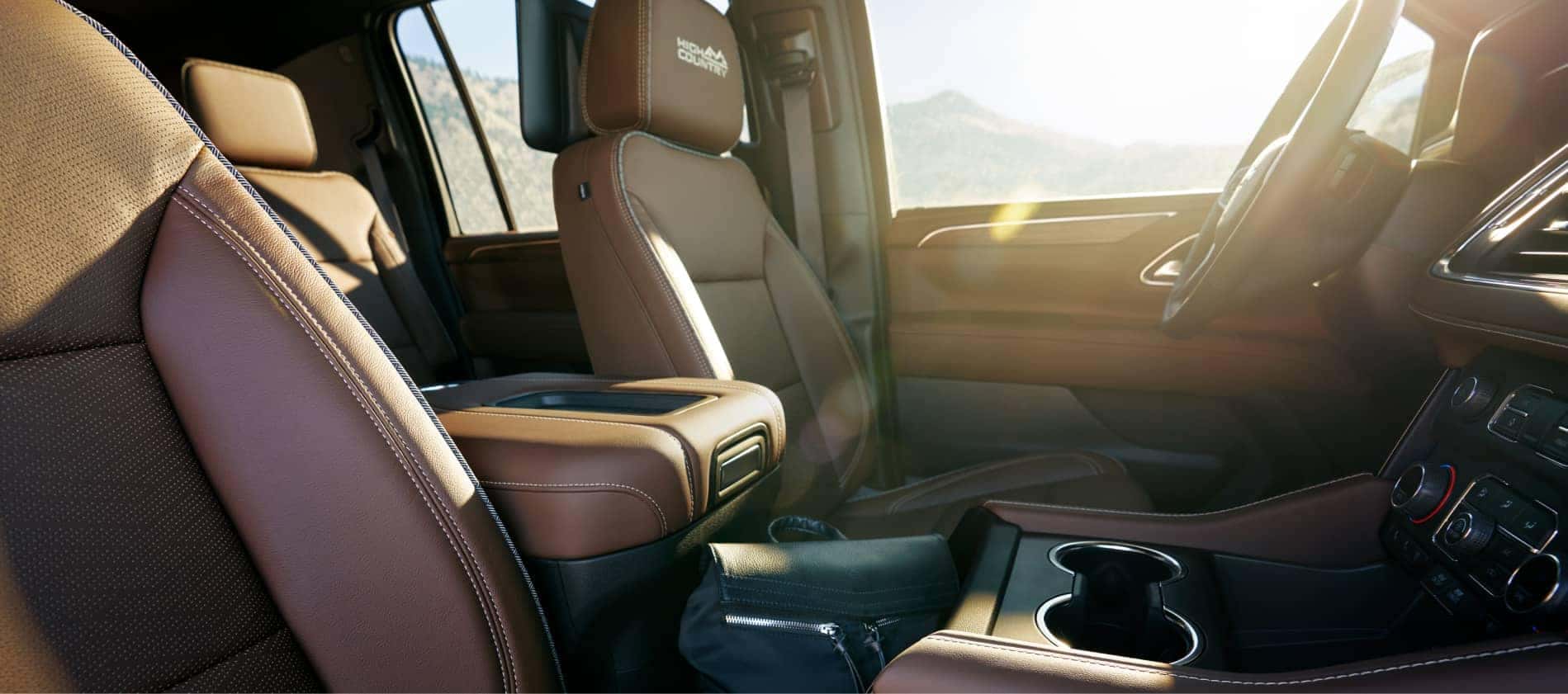 Welcome to Conklin Chevrolet Newton
Whether you're looking to get behind the wheel of a new or pre-owned Chevrolet vehicle, need service on the one you're currently driving or seeking out financial advice for your next purchase, the experts at Conklin Chevrolet Newton can help. We're here to make your automotive experience as stress-free, simple, and enjoyable as possible because we know that our customers are the fuel that makes us run. It doesn't matter if you're coming from Wichita, from right here in Newton, or from anywhere in Kansas, we want to serve you!
Our inventory of new Chevy vehicles is wide-ranging, and we're fully confident that we have viable options for drivers from all walks of life. Hardworking drivers who live on farmland or need assistance on the job site will love our collection of new Chevrolet Silverado 1500, Chevrolet Silverado 2500, and Colorado trucks, both of which come in a variety of trims and body styles. Drivers who want to improve their commute can explore sedans like the new Chevy Malibu, while SUVs such as the Chevrolet Equinox, and the Chevrolet Tahoe can be the answer you need to transport the family in Kansas. If you're shopping on a budget, we encourage you to browse all of the pre-owned Chevrolet models we have for sale as well. Just let our finance specialists know which model you'd like to buy or lease and they'll make sure you have a smooth purchasing process.
Keeping your vehicle running its best is easy when you have a Chevy service department like the one at Conklin Chevrolet Newton. From oil changes and tire rotations to engine light checks and brake repairs, our service techs can perform any job you need to be done. All you have to do is schedule a service appointment when it's best for you in order to get it in the shop. You can also order OEM Chevrolet parts for your vehicle to ensure it's getting the genuine parts it needs.
When you're ready to come to visit Conklin Chevrolet Newton, you can find us located conveniently at 1500 E 3rd in Newton, KS. We look forward to welcoming you into the Conklin Cars Auto Group family!
Local Points of Interest and News of Interest

Kansas City Automotive News

Kansas City is buzzing with automotive news as the once-abandoned Sunflower Army Ammunition Plant has gained a new lease on life. The plant, which has been dormant for many years, is now the site of a multibillion-dollar project that is set to revolutionize the area.

The project is led by Panasonic Energy Co. Ltd., which has recently broken ground on a $4 billion electric-vehicle battery plant. When it becomes operational in 2025, the plant will supply batteries to Tesla, one of the world's leading electric vehicle manufacturers.

The new plant is expected to create thousands of jobs and bring significant economic benefits to the area. Furthermore, it will play a critical role in supporting Tesla's ambitious plans to produce even more electric vehicles in the future.

Kansas City is a hub for automotive innovation, and the new battery plant is a testament to this. The project demonstrates the city's commitment to sustainability and its eagerness to lead the way in the production of clean energy.

Source: https://www.bizjournals.com/kansascity/news/manufacturing/automotive

Location
Newton, Kansas
1500 E 3rd St, Newton, KS 67114, United States
-1.2582379, 36.7065049
Map: https://goo.gl/maps/97ySzKtDFBCEjTbP9

Newton Chamber of Commerce, KS

The Newton Area Chamber of Commerce is dedicated to promoting economic growth and development in the Newton, Kansas area. As a leading organization for local businesses, the chamber works tirelessly to provide support, resources, and advocacy for its members. The goal is to create a thriving and dynamic business community that is both relevant and proactive.


Through its various programs and initiatives, the Newton Chamber of Commerce helps businesses of all sizes and industries to connect, collaborate, and succeed. Whether through networking events, educational seminars, or community outreach, the chamber is committed to fostering a positive business environment in Newton.


With a dedicated mission and vision, the chamber is poised to help businesses succeed and achieve their full potential.


Source: https://newtonchamberks.org/


Location

Newton, Kansas

500 N Main St #101, Newton, KS 67114, United States

-1.2537201, 36.7165251

Map: https://goo.gl/maps/ueCtKiNekNj6kEtw9

Annual Newton Car Show

The Annual Newton Car Show is a celebration of all things automotive. It brings together car enthusiasts from all over the area to showcase their prized possessions and enjoy a day filled with fun and excitement. The show has humble beginnings, starting as a small gathering of car owners meeting up at the local Dillon's store on Friday nights. But it quickly grew into a full-fledged event, with the addition of Muscle Car Mania in 2019.


This year, the Annual Newton Car Show promises to be bigger and better than ever. With a wide range of vehicles on display, from classic muscle cars to modern sports cars, there is something for everyone. The event will feature live music, food vendors, and interactive activities for the whole family. Whether you're a die-hard car enthusiast or just looking for a fun day out, the Annual Newton Car Show is the perfect place to be.


Source: https://newtoncarshow.org/


Location

Newton, Kansas

1500 E 3rd St, Newton, KS 67114, United States

-1.2582379, 36.7065049

Map: https://goo.gl/maps/cvidibyfgweToBaP6

Newton Career & Technical Education - Auto Restoration

Newton Career & Technical Education offers a course in Auto Restoration, aimed at providing students with a comprehensive understanding of the transportation industry and the skills required to succeed in it. The course focuses on automotive restoration, providing students with hands-on experience in collision repair, auto restoration, and auto technology projects.


Designed for students interested in pursuing a career in the automotive industry, this course is a perfect opportunity for them to gain practical knowledge and experience in the field. And, with an emphasis on automotive restoration, students will learn how to bring a vehicle back to its former glory, from repairing body damage to restoring its original paint job.


Source: https://cte-usd373-ks.schoolloop.com/restoration


Location

Newton, Kansas

1500 N Boyd Ave, Newton, KS 67114, United States

-1.2582379, 36.7065049
Ask A Question
Our Reviews
Although the pricing is higher ar Conklin, the customer service is excellent. Everyone at the dealership works to insure the customer experience is top notch.
They quickly and efficiently fixed my problem. I found them to friendly and had my vehicle back the same day.
Friendly and helpful. First available opening for Ford repair was too far out for my needs but the scheduler secured an appointment for me with the Chevrolet service dealer.. They were fast, friendly and discussed what work was done.
They provided great service and everyone was very friendly!! I will be back when I need service again!! Thanks for all help!
Great service, got oil change, they washed and vacuumed it complimentary, service advisor very knowledgeable. Highly recommend
I always buy my vehicles from Conklin Cars in Newton. I get great deals, terrific after the sale care and the service department is great to work with.
I like their organization. The staff is friendly and efficient. Conklin is good for Newton.
Good job. Pleased with the service.Will use them again.Washed the car after service.
They're able to get to you in a timely fashion, and they give you suggestions of what you can do to better your vehicle. The only problem was they forgot to close the hood after checking the oil.
I changed to Conklin Auto Service from another dealership in the area with whom we had years of experience with multiple cars. I made this significant change because: 1) Conklin clearly demonstrated integrity & technical competence in every part of our dealings - which is 2 services so far. Indeed, they fixed issues I didn't know about that would have caused serious damage if not serviced. 2) Conklin employs quality people that are both diligent and friendly. The smiles, training, knowledge and respectfully looking after their customers makes a service visit delightful. 3) The facilities provided for customer visit are wonderful. They clearly reveal a well thought out commitment to outstanding customer service.
They did a very nice job on the repair of my F-150. They were responsive and kept me informed along the way.
They help you out. They try to understand what you want.They are very polite to you.
Very good service. Friendly and efficient employees. I HOPE we never have to purchase another new car but if we do, I would use Conklin Cars
Very easy to work with. They pick up and delivered my vehicle. Will definitely be coming back.
Quick service performed on time, friendly staff, clean facilities, and comfy chairs made for a painless experience
The service dept is very well operated and customer service is their main concern. Have been doing business with Conklin for 30 years.
I took my truck to Conklin because the transmission was out. The guys in the service shop we're honest thorough and kept me in the loop. They got me a new transmission as fast as I could and had it installed in my truck within days. I would suggest Conklin cars in Newton to anybody for service. And the service guys are definitely a five star rating. James Stewart
Conklin Cars, Newton, KS provided quick service, answered all of my questions and had my car ready sooner than I expected. They also provided cost estimates for future work that I need. I was very satisfied with my visit to Conklin Cars.
Great customer services!! Very polite and helpful. Keep up the good work. I will tell my friends.
Service on my vehicle began at the time of my appointment. Tires were also checked for need of rotation; it wasn't needed so they didn't do it. Always appreciate the car wash!!
Staff at Conklin are efficient giving prompt service the waiting room is quite comfortable with coffee and snacks
Dealt with both sales and service today. Both sides of the house were great! Mike in sales and everyone on the service side was wonderful.
Performed service in time estimated. Grateful for the wash! Very prompt, knowledgeable, polite and professional staff.
Everyone was pleasant, knowledgeable and did outstanding work on the car. Very easy to schedule an appointment in a timely manner.
Mike the salesman was very patient and answered all of our questions. Mike was not pushy and wanted to make sure we made a purchase that would meet our needs and we would be happy with. Jamie the finance manager was very easy to talk to and explained everything well. She answered all of our questions and has a great sense of humor. Overall we were very pleased with our buying experience at Conklin. Thank you.
Get Directions To Our Dealership